Team Bios

Jay Rodgers
Team Leader | Broker
Phone: (630) 377-1400
Cell:

(630) 816-7632
Fax:

(630) 377-1480
email Jay
Jay Rodgers launched into real estate in 1989, following in the footsteps of his entrepreneurial father who passed on his strong work ethic.
When Jay discovered his passion for real estate, it allowed him to serve clients, partners and friends in transactions that were critical events in their personal lives. Whether buying or selling homes, Jay's ability to intrinsically understand the needs of each family and translate those into the real-estate marketplace is what sets his talents above all others. Jay's listening skills, creative deal-making, and vast connective reach deliver incredible results in the most competitive of markets.
With a solid sales team including a committed support staff who continually earn industry accolades, Jay and his colleagues pride themselves on performing at the highest level.
But if you ask Jay, he'll tell you that his proudest achievements throughout his 25 year career are the personal relationships he's formed with each and every client.
When not working a deal, Jay can be found playing racquetball, visiting family in the Chicago area, or planning a vacation with his wife and partner Dawn Countryman, or reading the latest best-selling business book of the day.

Dawn Countryman
Broker
Phone: (630) 377-1400
Cell:

(630) 973-3569
Fax:

(630) 938-5034
email Dawn
Dawn is originally from Des Moines, Iowa. After attending college at Iowa State University, she relocated to the Fox Valley area in 1992. With over 17 years of experience, Dawn is an expert negotiator that understands the market and gets the best deals for her clients. Dawn provides the highest level of professionalism, integrity and commitment to the individual real estate needs of each client and family she serves. She translates her experience and in-depth knowledge into successful closings with both buyers and sellers. Her business is constantly expanding through referrals from clients and friends, and clients that have become friends! Dawn believes strongly in giving back to the community, she has been a member of the St Charles Noon Rotary Club since 1999 and has also served as Past President for the Women's Council of Realtors. Dawn and her husband, Jay Rodgers, reside in St Charles with their dog, Luna.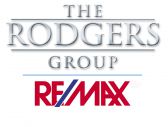 Kelly Theriault
Assistant
Phone: (630) 377-1400
Cell:

(630) 634-5401
email Kelly

Brigham Miller
Broker
Phone: (630) 940-0121
Cell:

(630) 877-5560
email Brigham
Brigham, originally from Madison, Wisconsin, attended the University of Wisconsin – Madison where he graduated with a degree in Economics. Immediately after college, he started working at the Chicago Mercantile Exchange. Shortly thereafter, Brigham started trading interest rate options in the largest options pit in the world. At the CME, Brigham started his own options trading company which he ran for close to 20 years.
After his career in options trading, Brigham followed his passion and started his own real estate business and has been selling ever since! In addition to selling real estate, he also enjoys rehabbing properties. He has rehabbed several properties and has a unique understanding of what it takes to repair, redesign, and refinish properties in a manner that appeals to the current buyer market.
Brigham currently resides in the Fox Valley with his wife, Laurie, and two children, Brynn and Cole. Brigham and his family have been a part of this community for over 20 years!